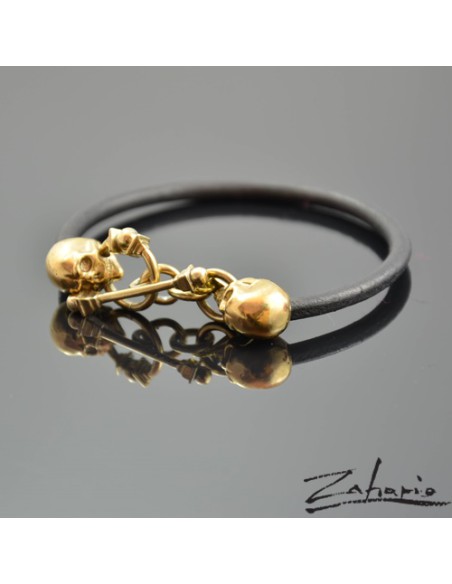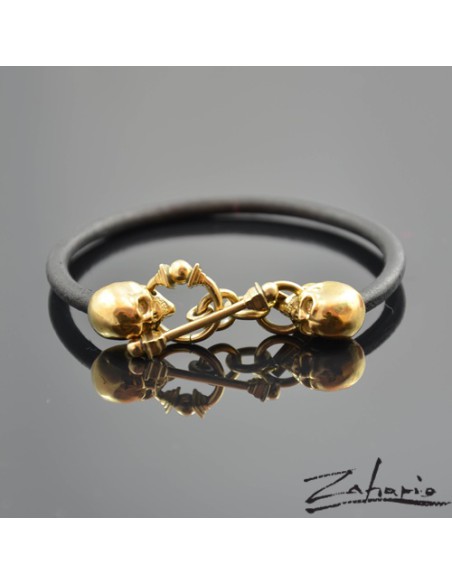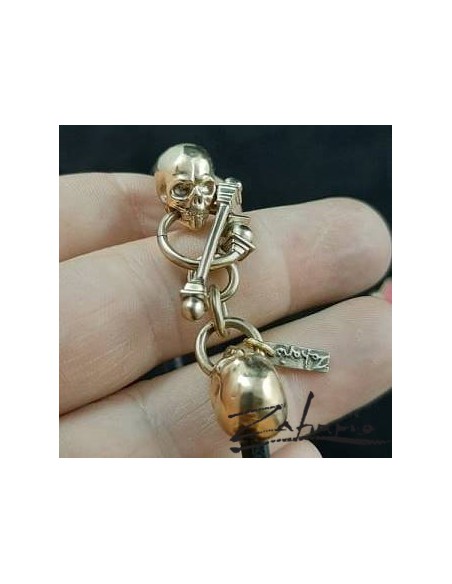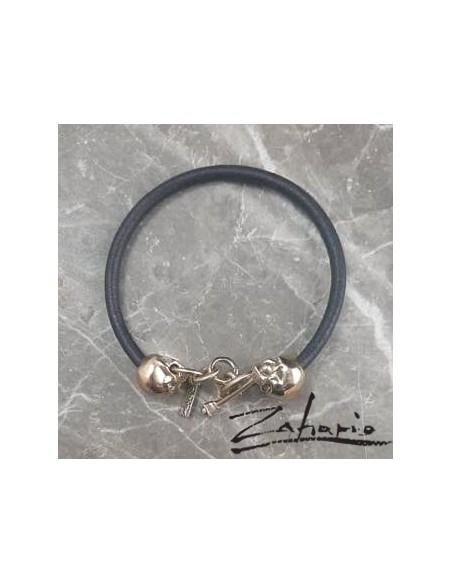 Bracelet with clasp in the shape of skulls made of bronze. All elements made with precision under a magnifying glass.

Skull symbolizes humanity, death, reminder of death, mortality. In Christianity skull is an attribute of saints. It appears as futility, insignificance of temporal things and symbolizes the shortness of life, transience and inexorable passage of time. This symbol gives power and strength to overcome fears and motivation to live the moment as if each is the last.

Dimensions:
Length of bracelet: 20 cm.
Width of skull: 9 mm.
Height of the skull: 14 mm.
Weight of the bracelet: 18,5 g.
Material: Bronze.

The given dimensions of the bracelet may be slightly changed due to individual making of each piece.
There is a possibility to adjust the jewelry on customer's request.

Jewelry signed with ZAHARIO logo in a form of a rectangular pendant 8 mm long and 4 mm wide.
Each order is sent in an elegant package.

Don't you like bronze? The bracelet is also available in silver - Skulls Silver Bracelet.

If you wish to make a return, complaint or cancel your order - Terms and Conditions.
Customers who bought this product also bought:
Grade

Comments (0)
No customer reviews for the moment.