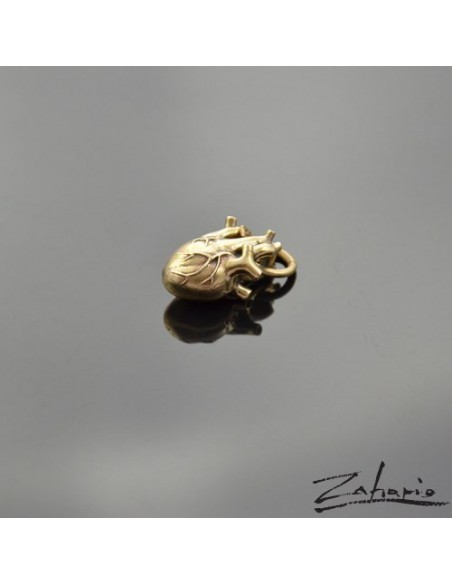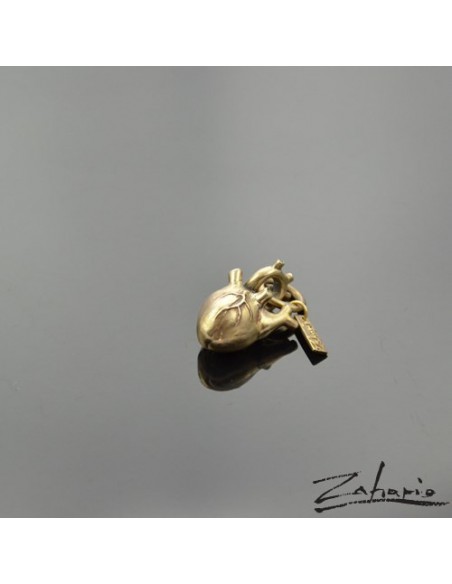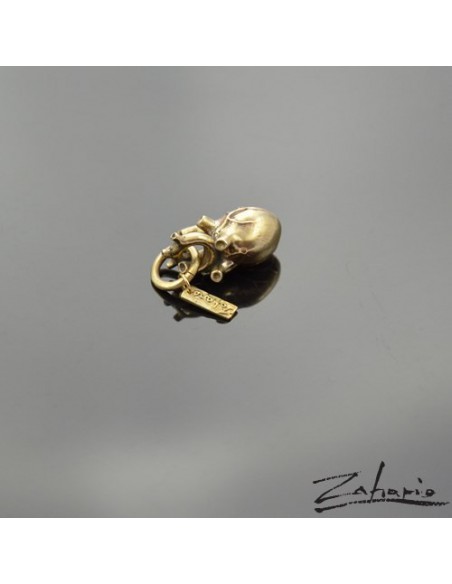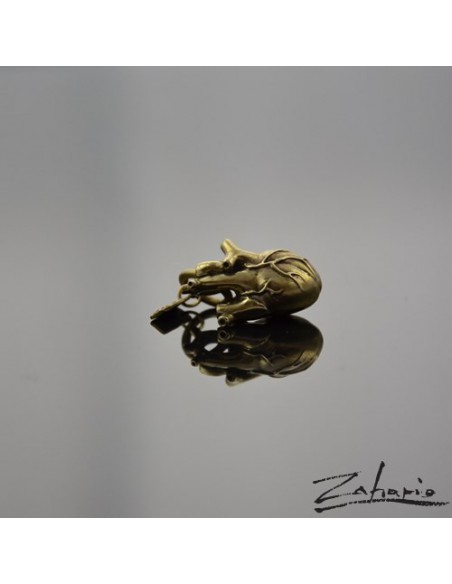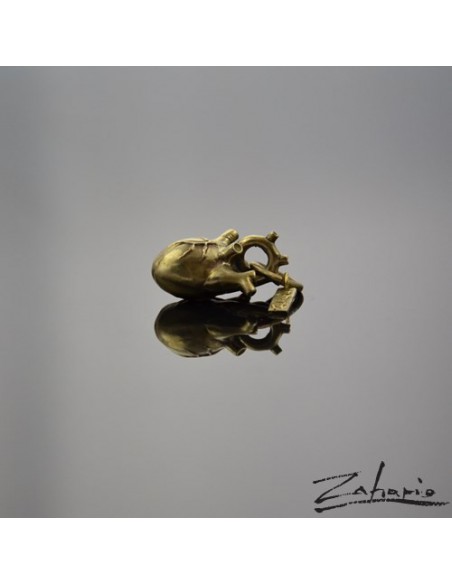 Pendant Anatomical Heart Large Bronze
This is not a sweet heart, but a piece of living organ carved in metal. You can accurately see the tubes of the aorta, webs of veins and other anatomical details. Such a heart is a symbol of true love for better or worse, without frosting or embellishment. At the same time, the precision of workmanship makes the Anatomical Heart, a jewelry masterpiece - strong and ornate in its realism. 
Anatomical Heart Pendant Large handcrafted in bronze at Zahario studio. Author's design, details chiseled under a magnifying glass. Jewelry for a man, gift idea for boyfriend or husband fit for the most special occasions. Anatomical jewelry is also an original gift for a doctor and scientist.
Dimensions:
Pendant width: 14 mm.
Height of the pendant: 26 mm.
Wheel diameter (for hanging on a chain): 10 mm.
Weight: 13,97 g.
Material: Bronze.
The Anatomical Heart Large pendant was handmade in the Zahario workshop in Olsztyn. It is worth noting the precise details, which are made under a magnifying glass. It is possible to customize the jewelry on request. The pendant in the shape of a human heart with anatomical details is accompanied by a link with a tiny badge with the Zahario logo. 
Large Bronze Anatomical Heart is certainly not jewelry for everyone. Such a gift will appeal to a person who prefers concrete over sentiment and deeds over declarations. 
Heart-shaped neck pendant with all the anatomical details. Gift without kitsch for Valentine's Day or anniversary. 
The stated dimensions of the pendant may change slightly due to the individual execution of each piece.
Jewelry with ZAHARIO logo in the form of a rectangular pendant with a length of 8 mm and a width of 4 mm.
Every order is shipped in an elegant  bag.
For the pendant I propose to choose the chain - Chains.
Complete set! For a pendant choose a bracelet - Bracelet Anatomical Heart Bronze.
If you want to make a return, complaint or cancel the order - The regulations.
Customers who bought this product also bought: