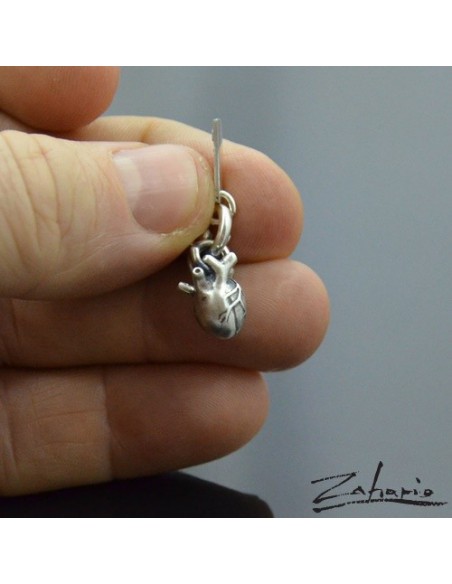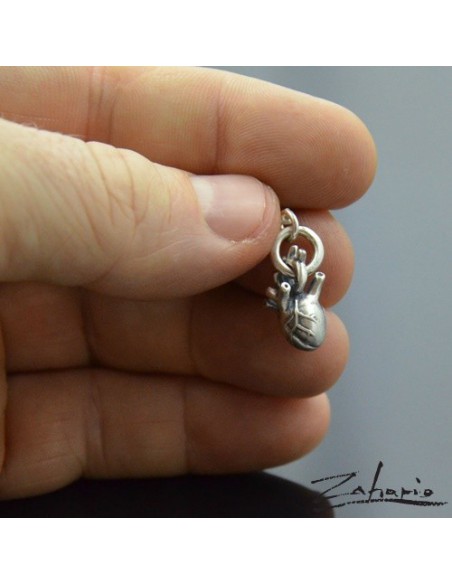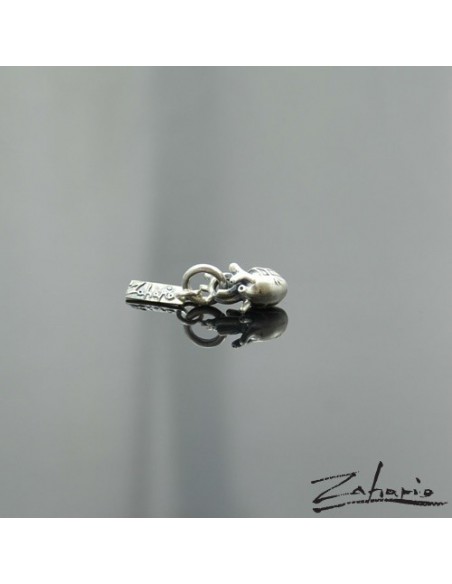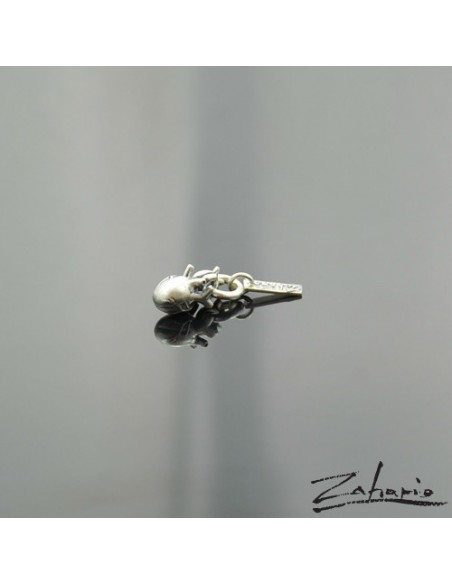 Pendant Anatomical Heart Small Silver
A small heart as if alive - as if it was still beating in the chest a moment ago. Not its kitschy image, but a real heart entwined with a web of veins and with protruding tubes of aortas. Such a gift is sure to impress, whether it is given to a beloved woman or a newly graduated medic. 
Anatomical Heart Small pendant made of silver. A human heart intricately carved into the metal, the details of the pendant refined under a magnifying glass. Artistic anatomical jewelry - perfectly visible details including aorta and veins. Original Zahario design.
Dimensions:
Width of pendant: 11mm.
Height of the pendant: 10 mm.
Circle diameter (for hanging on a chain): 10 mm.
Weight: 3.43 g.
Material: Silver 925.
The Small Anatomical Heart Pendant was handmade in the Zahario workshop in Olsztyn. It is worth noting the precise details, which are made under a magnifying glass. It is possible to customize the jewelry on request. The pendant, in the shape of a human heart with anatomical details, comes with a link with a tiny badge with the Zahario logo. 
A gift for a girl or boy combining realism with artistry. 
The stated dimensions of the pendant may change slightly due to the individual execution of each piece.
Jewelry with ZAHARIO logo in the form of a rectangular pendant with a length of 8 mm and a width of 4 mm.
Every order is shipped in an elegant  bag.
For the pendant we propose to choose the chain - Chains.
Complete set! To pendant choose earrings - Earrings Anatomical Heart Silver and bracelet - Bracelet Anatomical Heart Small Silver.
Do not you like silver? The pendant is also available in bronze – Pendant Anatomical Heart Bronze.
If you want to make a return, complaint or cancel the order - The regulations.
Customers who bought this product also bought: