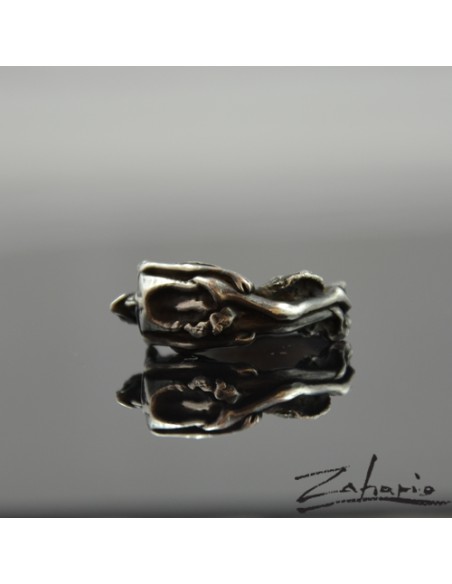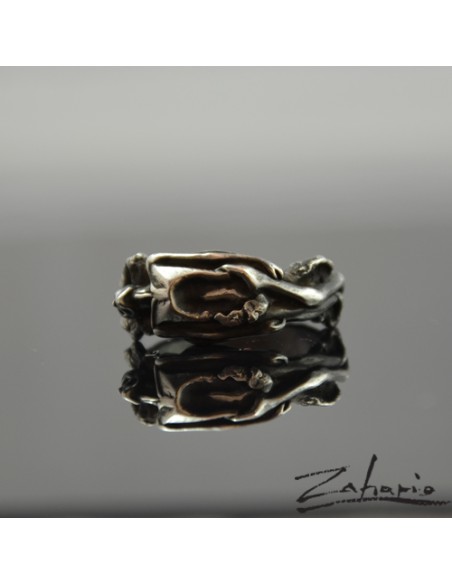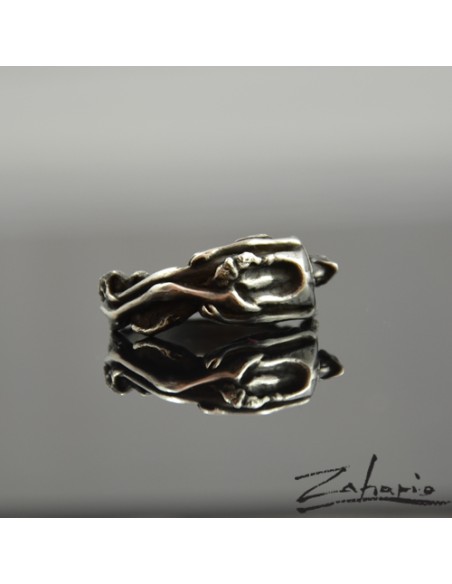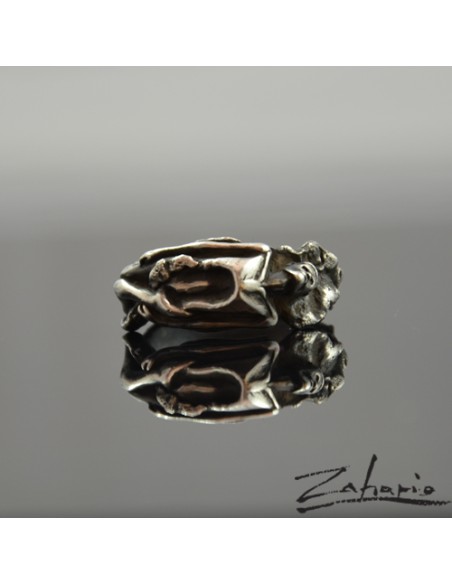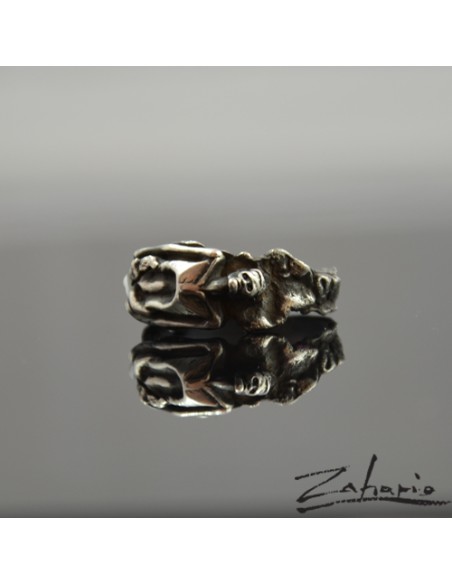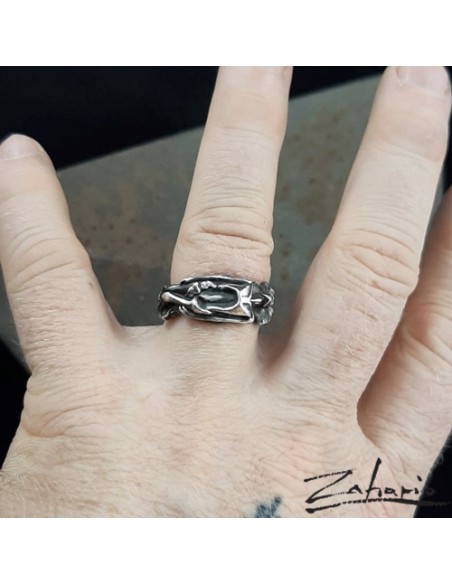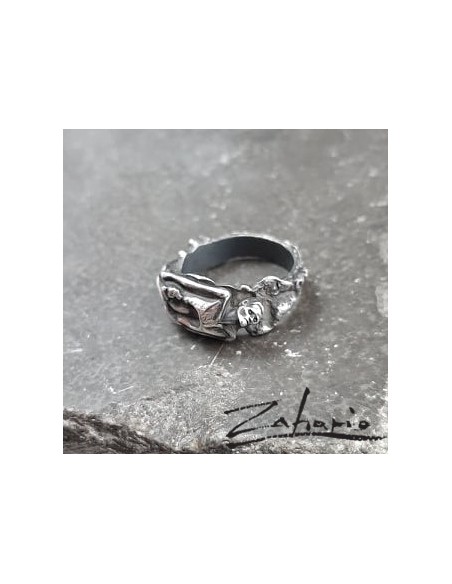 Silver Ring Famine - One of the Four Horsemen of the Apocalypse - Jewelry inspired by the Bible and current events.
Artistic interpretation of the Apocalypse of St. John. Silver ring Hunger handmade in Olsztyn workshop Zahario.

The silver Hunger ring was created in the Zahario artistic workshop. The details of the emaciated body were carved under a magnifying glass combining the beauty and artistry of the best jeweler's work with a dramatic message. Famine is the third ring in the Four Horsemen of the Apocalypse series designed by Zahario. Before it is Pestilence and War, followed only by Death.

Hunger takes away strength, curiosity, joy, life...

Bent in pain, the emaciated body, actually a skeleton draped in skin. Instead of a belly there is a hole yawning with emptiness. The figure has preserved the remnants of humanity, but its eyes show animal fear and helplessness. The horror is intensified by the unnatural position of the body - it is bent in the shape of a ring and passively awaits Death, the last of the Horsemen of the Apocalypse.
The First World no longer knows what Hunger is. Now the problem is excess, obesity, junk food and overeating. But the oldest people still remember the terrible times of war, when starvation disease decimated people in ghettos and concentration camps.

The Hunger Ring is a reminder of how much we have now. Don't eat just anything, celebrate your meals, taste, savor - while there is still time. Treat every bite of life as a wonderful gift. Hunger is an abstract concept in a world of excess, but the time of abundance will not last forever, so carpe diem.

How is it made
Jewelry from Zahario is handmade in his workshop in Olsztyn. It is worth paying attention to the finely crafted details, which are made under a magnifying glass. There is a possibility of adjusting the jewelry on customer's request.

 

About Zahario jewelry

Author's Zahario jewelry is characterized by precision and artistry of making. There is no kitsch or exaltation in it, instead it is characterized by a huge dose of fantasy up to madness. It is full of symbols, oddities, creatures - as if from a dream or a poem.

 

It is also a deep reflection on life, transience, and the experiences that shape man. Each Zahario work should be treated as a metaphor.

 

Dimensions:

 

Weight:10 g.
Width: 10 mm.

Size: 17, 18, 19

Material: Silver 925

 

Dimensions given may be subject to slight changes due to the individual performance of each piece.

There is a possibility of adjusting the jewelry on request

Each order is sent in an elegant package.
Customers who bought this product also bought:
Grade

Comments (0)
No customer reviews for the moment.