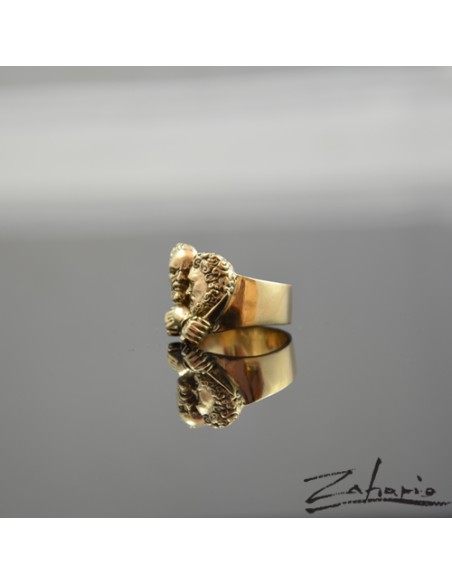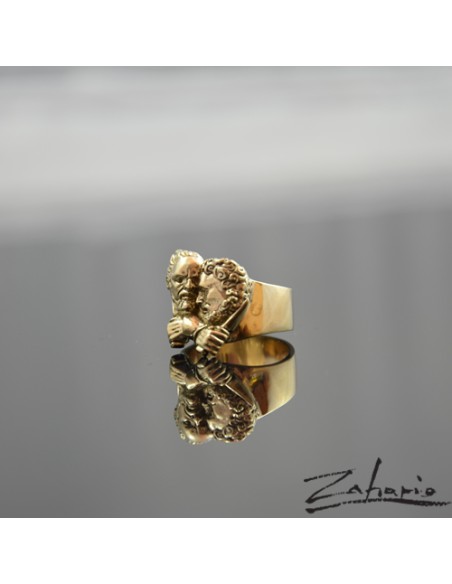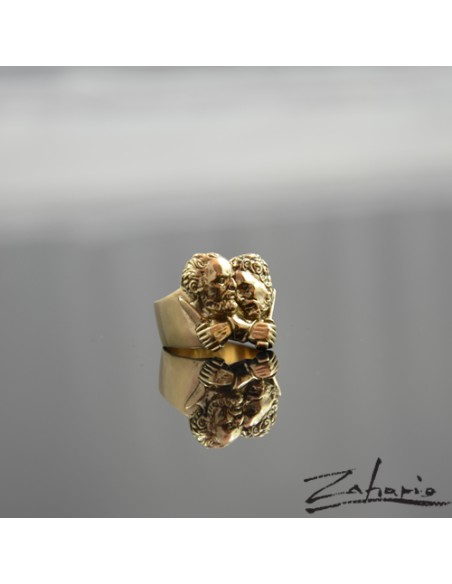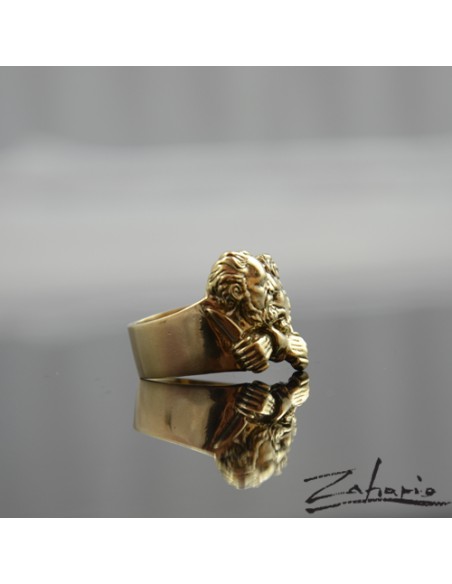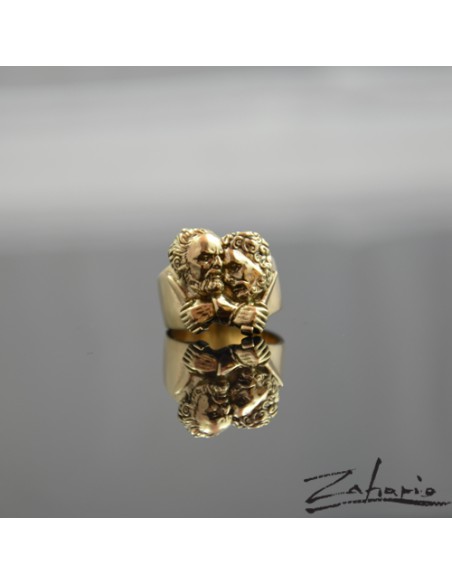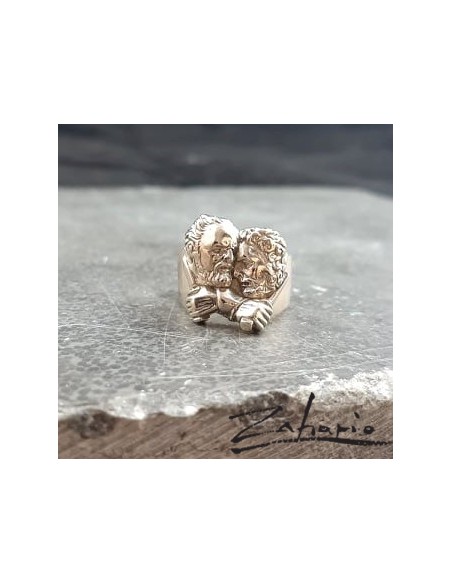 War Ring - Four Horsemen of the Apocalypse Series - Author Zahario Jewelry. Bronze ring inspired by the Apocalypse of John and current events. Artistic biblical jewelry from Zahario.

 

Bronze ring symbolizing War, the second of the Four Horsemen of the Apocalypse. Artistic jewelry referring to the Bible and current events.

On the ring were placed heads of two men with knives. Precisely carved details refined under a magnifying glass. A vision of the Apocalypse of St. John as interpreted by Zahario.

 

War - the second ring from the series referring to the Apocalypse of St. John, the book of prophetic revelations concerning the end of the world. It is to be preceded by the appearance of the Four Horsemen of the Apocalypse named Pestilence, War, Famine and Death. They appear on Earth spreading terror and bringing destruction.

The ring shows two male heads with their foreheads touching. Regular features, biblical beards, Roman noses, thinking foreheads, but fierce, cruel faces. And if you look closely, you can see the knives the men are holding at their throats.

Where did the conflict begin? Who was the first to raise the knife? Which is the good one and which is the bad one? It doesn't matter anymore. All that remains is the anticipation of the first stab. Because war is a matter of time and it certainly won't be limited to one victim. A scenario as old as the world.

The bronze relief on the ring is executed with great precision, the details honed under a magnifying glass. The static image is filled with tension, and the biblical references are both clear and ambiguous.

 

For whom? For a realist who treats the slogan "No more war" with reserve. For the man of power who should keep in mind the consequences of his decisions. For the lover of art with a message and original jewelry.

 

About Zahario jewelry

Author's Zahario jewelry is characterized by precision and artistry of workmanship. There is no kitsch or exaltation in it, instead it is characterized by a huge dose of fantasy up to madness. It is full of symbols, oddities, creatures - as if from a dream or a poem.

 

It is also a deep reflection on life, transience, and the experiences that shape man. Each Zahario work should be treated as a metaphor.

 

Dimensions:

 

Weight:11,2 g,

Size: 17, 18, 19

Material: Bronze

 

The dimensions given may be subject to slight variations due to the individual making of each piece.

There is a possibility of adjusting the jewelry on request

Each order is sent in an elegant package.
Grade

Comments (0)
No customer reviews for the moment.