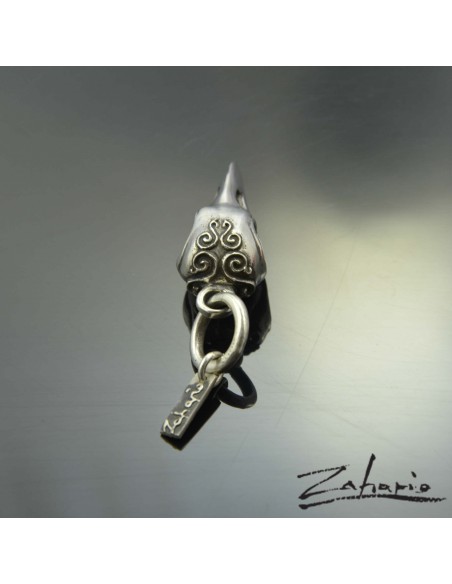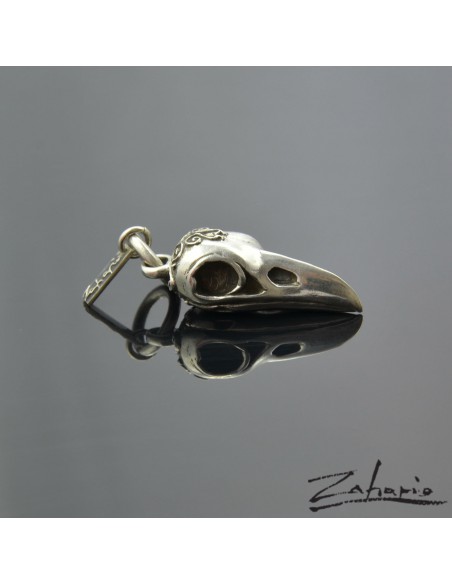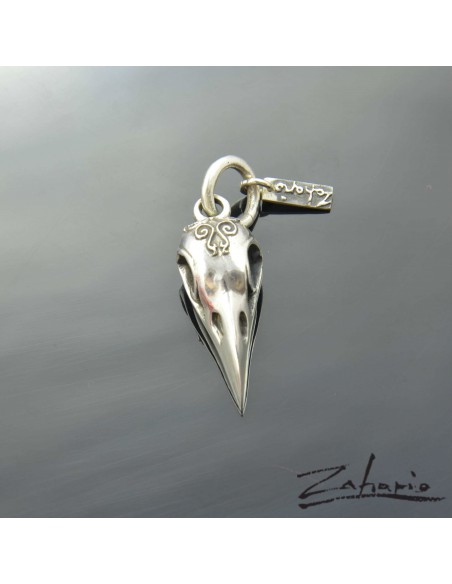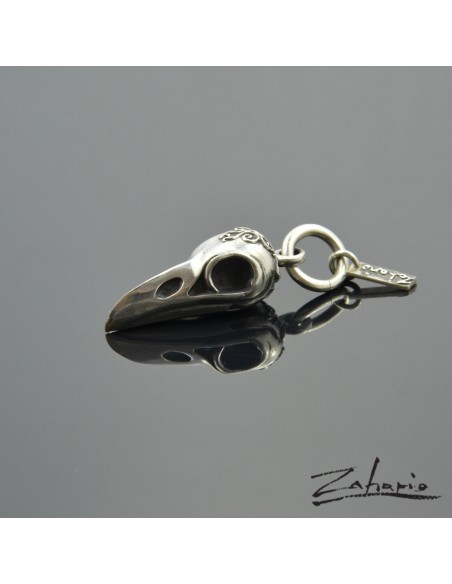 Pendant Raven's Skull Silver
Amazing pendant in the shape of a raven's skull. The skull has been decorated with intricately made ornaments.
The raven has an extremely rich and complex symbolism. Usually it is associated as a symbol of war, sin, bad omen, anxiety and the devil.In many cultures, they are mourning birds that portend disease, pestilence, war and death. In antiquity, it was considered the most intelligent among birds, therefore the raven became a symbol of knowledge, prophecy, light and memory.
D
imensions:
Length: 3.30 cm.
Width: 1.00 cm.
Weight: 11,6 g.
Material: Silver 925.
Given the dimensions of the pendant may change slightly due to the individual execution of each piece.
There is a possibility of matching jewelery on request 
Jewelry with ZAHARIO logo in the form of a rectangular pendant with a length of 8 mm and a width of 4 mm.
Every order is shipped in an elegant  bag.
For the pendant I propose to choose the chain - 
Chains.
Do not you like silver? The pendant is also available in bronze - 

Pendant Raven's Bronze.
If you want to make a return, complaint or cancel the order - 
Terms & Conditions.
Customers who bought this product also bought:
Grade

Comments (0)
No customer reviews for the moment.
Customers who bought this product also bought: