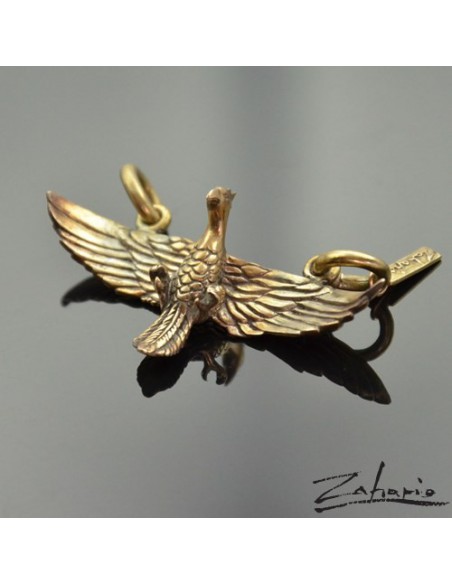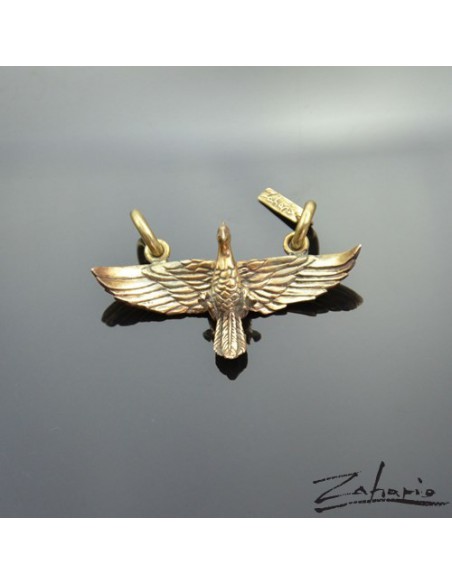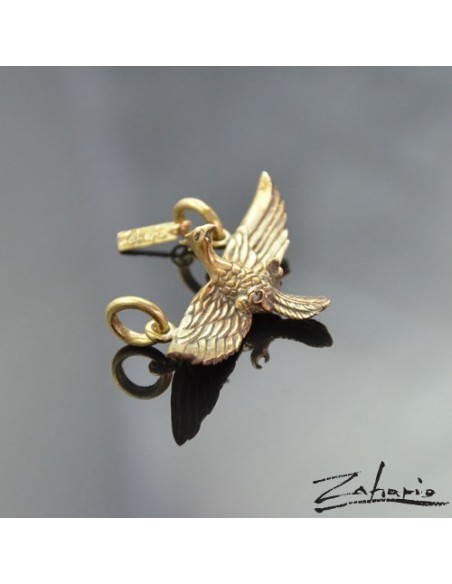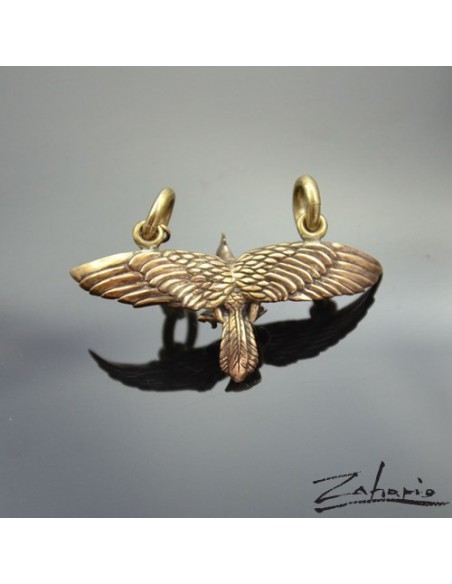 Bronze pendant shaped like a phoenix. All details in the form of, among other things, feathers and head made under the magnifying glass with the greatest care.
The phoenix is treated as a symbol of the sun, rebirth, new life, so it can be a perfect gift for a person who begins a new phase in his or her life.
Dimensions:
Pendant width: 56 mm.
Height of the pendant: 29 mm.
Circle diameter (for hanging on a chain): 10 mm.
Weight: 11,50 g.
Material: Bronze.
The stated dimensions of the pendant may change slightly due to the individual execution of each piece.
There is a possibility to match the jewelery on request 
Jewelry with ZAHARIO logo in the form of a rectangular pendant with a length of 8 mm and a width of 4 mm.
Every order is shipped in an elegant bag.
For the pendant we propose to choose the chain - Chains.
Do not you like bronze? The pendant is also available in silver - Pendant Phoenix Silver.
If you want to make a return, complaint or cancel the order - The regulations.
Customers who bought this product also bought: