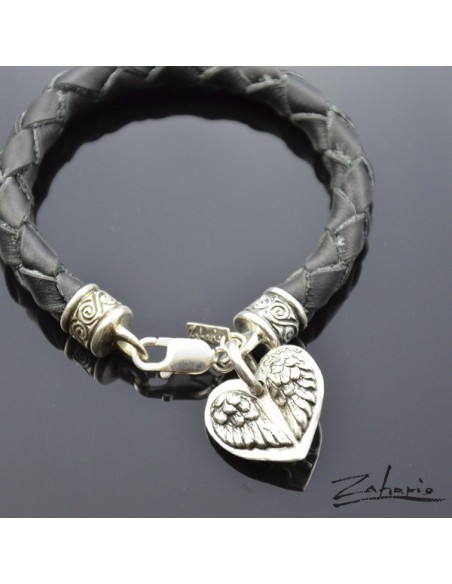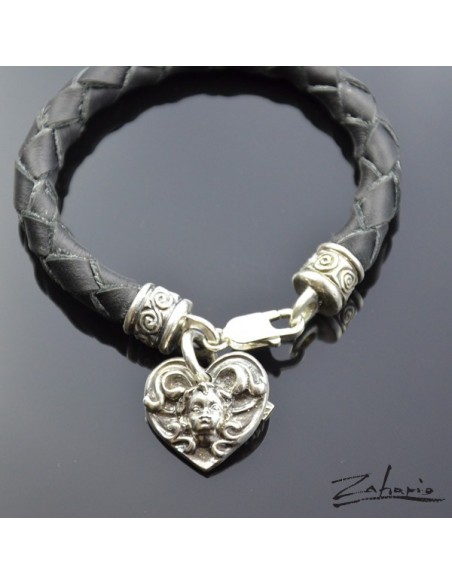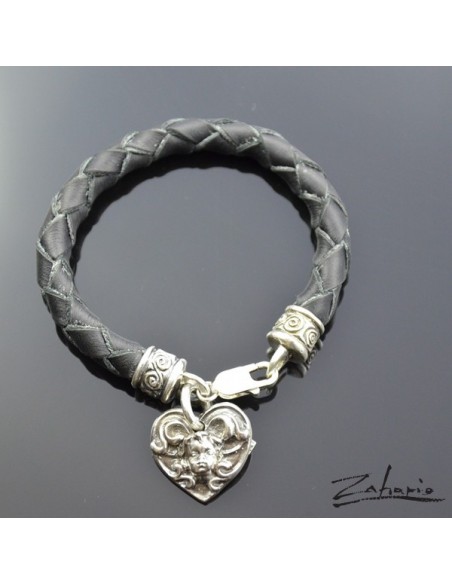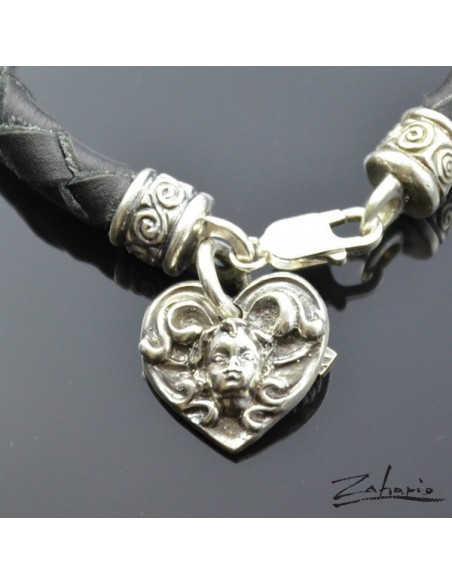 Bracelet made of leather braided strap, to which a double-sided heart-shaped pendant is attached. The pendant is depicted on one side of the angel's face and the other on the other. Details created under the magnifying glass with great accuracy and diligence.
Dimensions:
Strip Length: 15cm.
Strap width: 3 cm.
Length of ornamental ends: 8 mm.
Diameter of the pendant: 2 cm.
Material: Silver 925, natural leather.
The given bracelet dimensions may change slightly due to the individual execution of each piece.
There is a possibility to match the jewelery on request 
Jewelry with ZAHARIO logo in the form of a rectangular pendant with a length of 8 mm and a width of 4 mm.
Every order is shipped in an elegant  bag.
Complete set! For bracelets choose a pendant –Pendant Angel1 Silver.
Does not silver match you? The bracelet is also available in bronze – Bracelet Angel1 Bronze.
If you want to make a return, complaint or cancel the order - The regulations.
Grade

Comments (0)
No customer reviews for the moment.