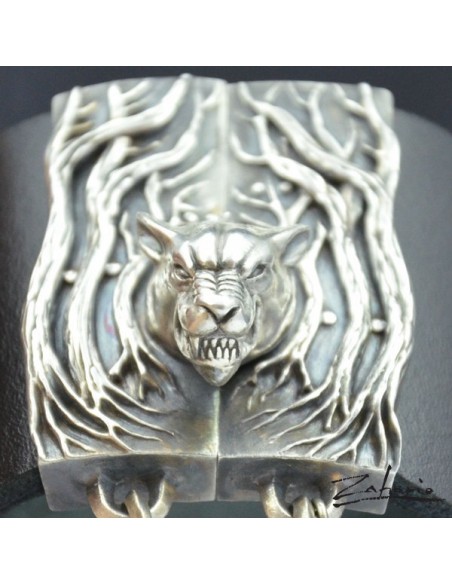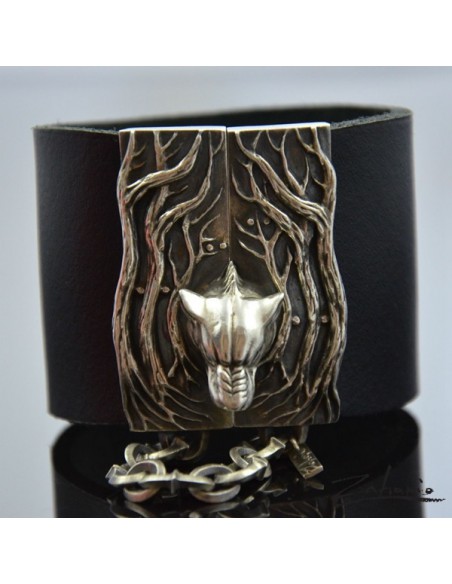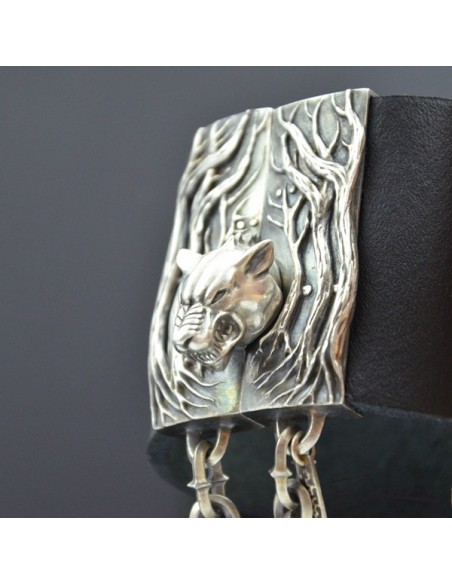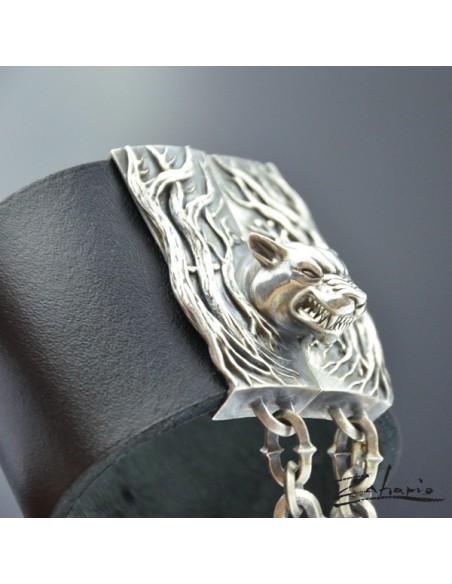 Bracelet Wolves Gang Silver
A bracelet composed of the wolf's head against the backdrop of the forest. This element is a magnetic fastener located on the leather strap.
Dimensions:
Diameter of strap: 4,50 cm.
Head width of the wolf: 1.60 cm.
Height of wolf head: 1.80 cm.
Length of the clasp: 3.80 cm.
Clamping width: 4.80 cm.
Weight of bracelet: 75 g.
Material: Silver 925, natural leather.
The given bracelet dimensions may change slightly due to the individual execution of each piece.
There is a possibility to match the jewelery on request 
Jewelry with ZAHARIO logo in the form of a rectangular pendant with a length of 8 mm and a width of 4 mm.
Every order is shipped in an elegant  bag.
Complete set! For bracelets choose a pendant – Pendant Wolf Silver.
Do not you like silver? The bracelet is also available in bronze – Bracelet Wolves Gang Bronze.
If you want to make a return, complaint or cancel the order - The regulations.
Grade

Comments (0)
No customer reviews for the moment.